This month's focus for the CSFF Blog Tour is Jeff Gerke and his Christian SF site,
WhereTheMapEnds.com
.
Read this entire post. There's something valuable ahead.
Before I introduce you to the site, let me orient you to what Mirathon will feature today and the coming two days. Some items may be of keen interest to you.
Tomorrow, I'll post an interview with Jeff Gerke published author and former editor at Multnomah, Strang/Realms, and NavPress, and current freelancing editor. I'll also have a surprise element, because tomorrow is MY BIRTHDAY! (I'm getting so old it's not funny. Cheer me up!)
Wednesday, I'll highlight things I especially like at Where the Map Ends.
TODAY: An overview of Where the Map Ends and the announcement of a
very special giveaway with prizes kindly donated by Jeff Gerke
. Read on to find out what these prizes are. If you write Christian fiction, you really wanna stay tuned.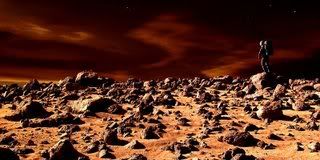 OVERVIEW:
Where the Map Ends opened its portals last year to the collective cheer of CSF folks on The Mir's blogging circuit.(I cheered.) We've accrued authors and unpubbed writers and readers and artists in the last year to form a broadening community of CSF supporters and enthusiasts. This, however, was a known editor creating a place that would cover CSF comprehensively--interviews, writing tips, bibliography, links to sites of CSF interest, etc.
Cool.
Not all areas of the site are activated. The forums is a "maybe" sort of place right now. If Jeff sees a need for it, it will be activated.
Since I'm a writer, I want to focus on the
TOOLS FOR WRITERS
section. Jeff has arranged this is five subsection:
~
Books and Conferences for Improving Your Writing
~
Getting Your Novel Published
~
Tip of the Week
~
Idea Starters
and
World Builders
~
Editorial Services
NOW FOR THE BIG ANNOUNCEMENT!
Jeff has donated prizes for a Mirathon/CSFF Blog Tour giveaway as follows:
3rd Prize: "CharPick" minor character creation software program (Windows only) ($12)
2nd Prize: "Character Creation for the Plot-First Novelist" (Windows only) ($28)
and
1st Prize: A five-page crit from Jeff ($38.00 value)
Remember that Jeff has worked for years as a professional editor at established publishing houses in the CBA. He's also a published author. His feedback will surely be valuable and keen and, yeah, we need it, don't we?
In case you need a reference, here's one:
I worked with Jeff on my first published novel The Personifid Project. He helped me to increase the manuscript from what was essentially an over-long novella to a full length novel, in part by throwing ideas at me that helped my creativity. He was great at pointing out the weaknesses in my writing (while also giving plenty of encouragement for the good stuff!) with straightforward communication that enabled me to better myself as a writer. Jeff's sense of humor and professionalism made him a pleasure to work with.

—R. E. Bartlett, Christian Speculative Novelist
HOW TO ENTER THE GIVEAWAY
All you have to do is comment under this post or tomorrow's blog tour post or Wednesday's blog tour post with your name--first name and surname initial (in case there are two with the first name) is fine. If you have a website, post that, too. I might wanna visit you. But really, just a comment that says, "Enter me in the Gerke giveaway" with your name.
You'll have to stay tuned here to find out who wins, because I will not be emailing the winners.
The winners will need to EMAIL ME
, as soon as you see I've posted YOUR name as winner.
I will post the names of the three winners on this blog by Friday and that post will include my email information.
Tomorrow, I will have another giveaway--my birthday giveaway--and you'll need to post under tomorrow's post to specifically enter that one. Just say, "enter me in Birthday Giveaway" and that will do. (Specify birthday, cause if it just says "giveaway," I'll assume it's for the Jeff Gerke prizes.)
The mystery birthday prize will be announced TOMORROW.
BONUS ENTRIES:
You will received one entry chance per day for the Jeff Gerke donated prizes. So, if you post all three days with "enter me in the giveaway," then you get three entries for that drawing. Post an entry request one day, one entry. Post two days, two entries.
And I'll just put names in a sack and let my gorgeous husband stick his hand in and pick the winners.
Get with the commenting!
Oh, and visit my tourmates:
Nissa Annakindt
Wayne Thomas Batson
Jim Black
Grace Bridges
Jackie Castle
Valerie Comer
Karri Compton
CSFF Blog Tour
Gene Curtis
D.G.D. Davidson
Chris Deanne
Janey DeMeo
Tessa Edwards
April Erwin
Kameron M. Franklin
Linda Gilmore
Beth Goddard
Marcus Goodyear
Andrea Graham
Todd Michael Greene
Leathel Grody
Katie Hart
Sherrie Hibbs
Sharon Hinck
Christopher Hopper
Jason Joyner
Kait
Karen
K. D. Kragen
Tina Kulesa
Kevin Lucia
and
The Bookshelf Reviews 2.0 - The Compendium
Rachel Marks
Shannon McNear
Rebecca LuElla Miller
Eve Nielsen
John W. Otte
John Ottinger
Robin Parrish
Rachelle
Cheryl Russel
Hanna Sandvig
Mirtika Schultz
James Somers
Steve Trower
Speculative Faith
Daniel I. Weaver
Timothy Wise
Here is a running list of the entries as I get them for THIS day.
I will update the list throughout the day, so don't despair if you don't see yours here right away:
Josh V
Chris D
Kari C
Rachel M (Pixy)
John O of Least Read Blog
Daniel W
Rebecca M.
Alice (?)
James D
Sherie H
Jason J
Cheryl R.
Michelle P.
Nate K.
Katie H.

~