Okay, it's not meant to be serious. But it IS funny: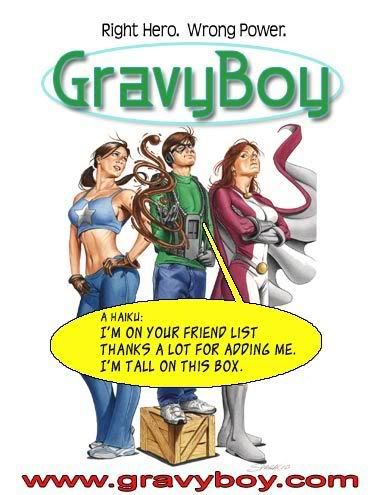 I'm not the hugest fan of myspace.com (hate the ads, hate getting stranger's sex ads), but I loved, loved this comics comment art on the Florida Supercon page. Scroll down the comments to the
9/11 one by "Brian."
Very cool concept (ie,
Gravy Boy
) and extra-cool haiku myspacer greeting.
Had to share. Enjoy.