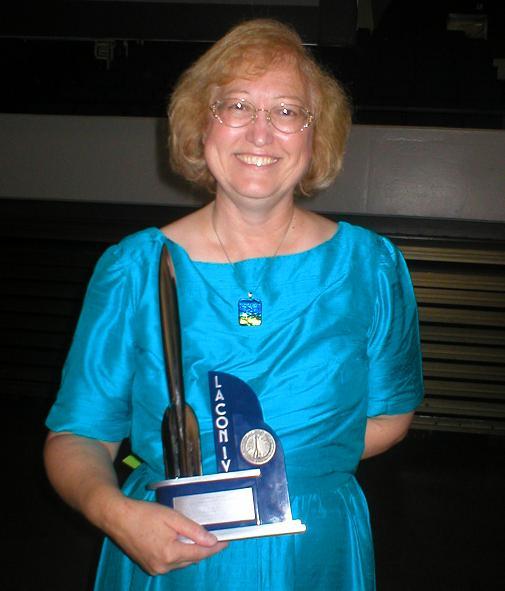 Angry Black Woman
* is so right. The hoopla over Gropegate at Worldcon overshadowed an achievement by a hugely talented woman writer:
Connie Willis is now the author with the
most Hugo Awards: Nine
, all her own and not shared. Nine. And she's been
nominated
22 times total.
I figure she's still writing, so number ten is a very real possibility in the near future. Go, Connie!
And I will add that's she's got
six Nebula Awards
and has three times done the "biggie"--win a Hugo and Nebula jointly for the same work in a period, and she did it in three different categories:
"The Last of the Winnebagos" (1988/89)(novella)
"Even The Queen" (1992/93) (short story)
THE DOOMSDAY BOOK (1992/93 (novel)
Connie Willis also has won the most Nebula Awards of any SF author, and she was the first to win in all four categories--short story, novelette, novella, and novel.
What all that awardage boils down to is this: SF readers and fans value her work and vote to honor it, and her peers value her work and vote to honor it.
If you haven't read anything by her--where have you been living!? Here's a
bibliography
and
another
to get you started. And her
latest Hugo-winning tale
is still available for your online enjoyment--but maybe not for long.
I also recently
analyzed her story called "Samaritan"
for a Christian SF blog.
Now, isn't this something good and celebratory that we SF fans should be chattering about in the internet, eh? CONNIE FIESTA TIME!!!
*Love that angry avatar!